Popular Topics
Click on one of the topics below to find out more
Advance care directives
An Advance Care Directive is a written document with instructions for medical treatment you would want to receive if you lose capacity.
Funeral arrangement disputes
After someone passes away, it's not uncommon for disputes to break out, especially if the deceased person has not left a will.
Ageism in health advice
I am often frustrated by the ageism I witness in health messaging. This failure can end up causing unnecessary harm. Ngaire Hobbins, dietician and aged-care consultant
Events
Upcoming events from the Compass community
Resources
A wide variety of resources from the Compass community
LGBTIQ+ learning lounge
Find out how you can play nice and stay safe online by exploring a range of topics designed for the LGBTIQ+ community.
Our nation's shame
Sector-led engagement in the next National Plan to Respond to the Abuse of Older Australians.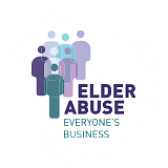 Need information or advice on elder abuse now?
CALL 1800 ELDERHelp (1800 353 374)
In an emergency call 000
This free number will redirect you to an existing phone service near you. This is not a 24-hour line. Call operating times will vary. A collaboration between the Australian, state and territory governments.