Popular Topics
It can be hard to know where to turn for help. Click below to find out more.
Latest News
The latest news from around Australia
Events
Check out upcoming events happening around the country
Resources
Hundreds of quality resources on a variety of topics affecting older people
Suicide Prevention for Seniors
If you work with older people and would like gatekeeper training in how to help prevent suicide, this program can provi...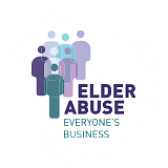 Need information or advice on elder abuse now?
CALL 1800 ELDERHelp (1800 353 374)
In an emergency call 000
This free number will redirect you to an existing phone service near you. This is not a 24-hour line. Call operating times will vary. A collaboration between the Australian, state and territory governments.