Popular Topics
It can be hard to know where to turn for help. Click below to find out more.
Protecting Older Australians
The ABA, National Seniors and COTA Australia are calling on the Federal, State and Territory Governments to do their pa...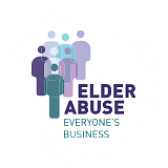 Need information or advice on elder abuse now?
CALL 1800 ELDERHelp (1800 353 374)
In an emergency call 000
This free number will redirect you to an existing phone service near you. This is not a 24-hour line. Call operating times will vary. A collaboration between the Australian, state and territory governments.