Get started on Compass
Discover more about...
Recognising Elder Abuse
Details the warning signs and behaviours that would indicate that an older person is experiencing abuse. This includes environmental factors, perpetrator mannerisms and the personal reactions of the older person.
Health & Wellbeing
While life can throw many challenges at us, health and independence is possible to the very end of our days. However, it requires an understanding of how our nutrition and health needs change in our later years.
Resources
A wide variety of resources from the Compass community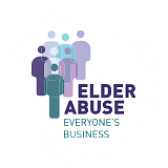 Need information or advice on elder abuse now?
CALL 1800 ELDERHelp (1800 353 374)
In an emergency call 000
This free number will redirect you to an existing phone service near you. This is not a 24-hour line. Call operating times will vary. A collaboration between the Australian, state and territory governments.